Welcome to K&P Holistic Health & Fitness!
Promoting wellness of body, mind and spirit
YOGA, PILATES, PERSONAL TRAINING, MEDITATION,
HEALTH COACHING, REIKI, MASSAGE, SKIN CARE,
STRESS MANAGEMENT SOLUTIONS
WE ARE OPEN!
Live classes are VERY LIMITED!
Be sure to sign up EARLY
to secure your spot in the studio!
You can also join us online from anywhere!
PLEASE JOIN US ON ZOOM!
Join us Saturday, August 1st
for the
Changing the Face of Addiction Walk!
This walk was founded by two Sussex County families whose sons, Eric and George, lost their fight with addiction. Since its founding, the walk has grown into a community wide event that allows people to remember loved ones, celebrate recovery and provide hope for the future. Join us virtually to kick off the event with a live stream of speakers and activities. Show support for your team and walk together in small groups. Recovery is real for people with substance use disorders and our whole community benefits when we make recovery more accessible and attainable. Center for Prevention and Counseling provides a wide variety of programs and supports for people to recover. Our sons, daughters, mothers, fathers, brothers, sisters, husbands, wives, cousins, loved ones and friends who thrive in recovery then become the foundation for others to find hope, healing and a pathway forward.
K&P Holistic has a team this year!
Show your support and join our team
by clicking on the banner below!
Can't join us for the walk?
You can still show your support with a donation! Click below!

You can also show your support by buying the book Saving Eric, written by Mary Burns. Mary is one of the organizers of the walk and also happens to be one our yogis.
This heart wrenching story tells of a mother's love for her son and the very real struggles of addiction, not only for the one battling addiction but also the family and friends that love and care for them. Mary is advocating to help change the current treatment protocol for addiction.
Order on Amazon by clicking on the links below.
Available in Kindle format, paperback, or hardcover.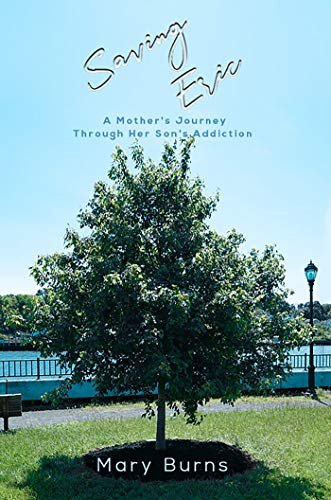 Gift certificates available!
Gift certificates can be purchased online here
Gift certificates can also be purchased in the Mindbody app
Call 973-823-1600 to get started on the path of healthy living!
Find us on Facebook for all the latest news!