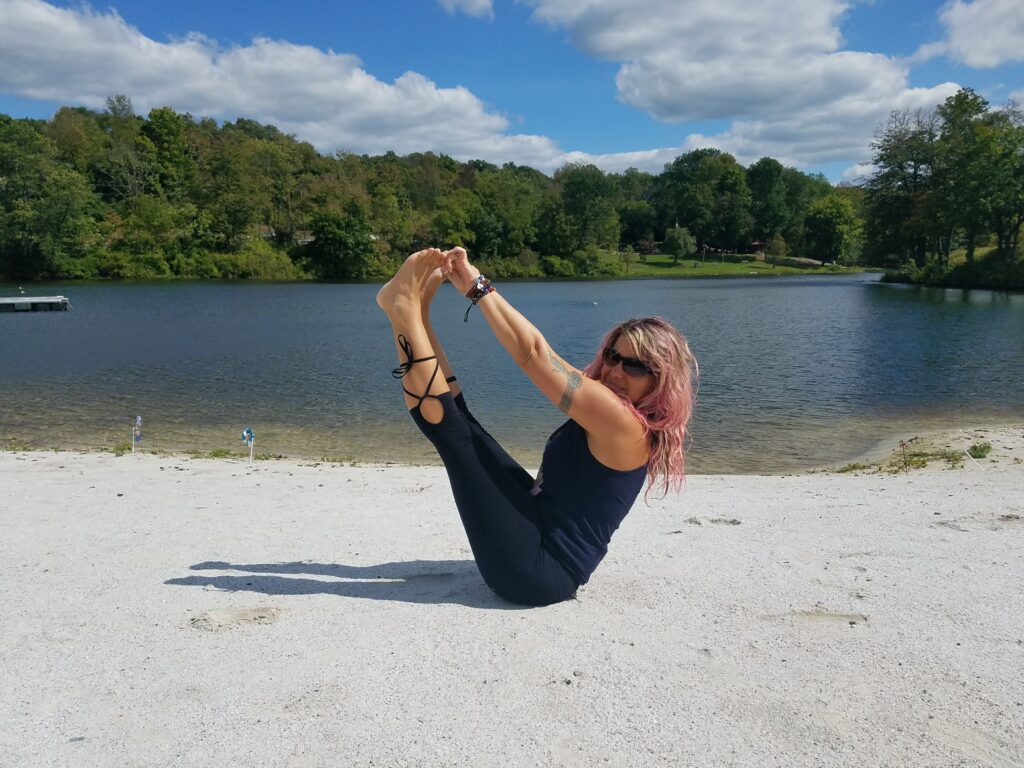 Kerri Kerr-Apito- E-RYT200
Kerri's yoga journey began with a Rodney Yee DVD that became her "yoga workout" that she would do once in a while as part of her workout collection. It wasn't until she took a daily yoga challenge that something clicked and the benefits of yoga opened up to her. Kerri has a great passion for the healing arts and yoga fit right in. While in school at IIN (Institute for Integrative Nutrition) getting her certification as a holistic health coach, she decided to enroll in a personal training course. That led to an online yoga certification, which opened up doors to a possible teaching job. Excited with the offer to teach, she enrolled in Chakra Flow Yoga School in Wayne. Then her love of Pilates was calling for a certification. She is also a Reiki Master teacher and an aromatherapist. Kerri is co-owner of K&P Holistic Health & Fitness.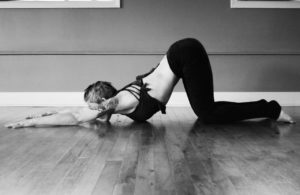 Hallie Robin Hawkins is an inspiring/motivating 200 Hour E-RYT certified yoga instructor from the womb of SONIC YOGA-NYC. The yogic curriculum was infused with and constructed by the magical Hatha Yoga Guru-Shiva Rea. It has been 5+ years of her honoring and honing in on her delicious yoga teachings and practices before/during and after she received/completed her certification.
Her yogic journey began when a friend found a HOT yoga coupon-30 CLASSES for $30- and invited her to join her in this NEW venture with her. Hallie was HOOKED from her VERY first class & her addiction/passion, practice, mind, body, and spirit were ALL ignited, sparked, and revved up to the point of where she began taking from ONE to TWO to THREE classes a DAY.
Her DEDICATION grew as her yoga experience began to expand from the constant knowledge that she was encountering, pouring out from the different teachers and their different yogic backgrounds/disciplines-EXAMPLES: Anusara-Ashtanga-Kundalini-Iyengar-Jivakmuti-Dharma-Hatha-Yin-Power/Core-Vinyasa Flows and more…..-that benefitted her in MANY ways to advance, perform, and take her yoga to the NEXT level.
Hallie's students/practitioners can ALWAYS look forward to having a magically delicious, creative, unique, and challenging experience on their yoga mats in her classes. Not ONLY because of her extensive knowledge, passion, and dedication to & of yoga-BUT- also her background of being a pole dancer/performer/competitor for over 11 1/2 years & teacher for an added on 4+ years of this artistic expression & craft that to which she hides underneath her YOGIC-guru ( teaching) belt.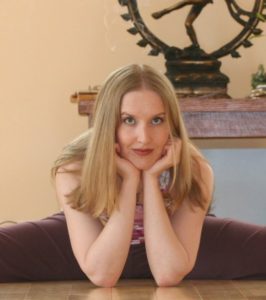 Ana Sorce was introduced to classic Hatha Yoga by her mother when she was about 8. Then the practice was forgotten for many years until she was re-introduced to Yoga by her friend in 2002. Ana enrolled in YogaFlow Teacher Training with the intention of deepening her practice and learning more about yoga. Though, she didn't intend to teach, it was meant to be. In the past few years she's studied with many wonderful and talented teachers and explored different styles. In addition she studied Zen Meditation in Japan.
Yoga transformed Ana's life in more ways than she could have ever imagined. Ana believes that every style has something great to offer. Her goal is to show her students that yoga is for everybody and to help everyone find his or her own path. Her classes are a creative mix of various styles she finds fascinating.
As a Certified E-RYT (Experience Registered Yoga Teacher), a lead teacher of the Chakra Flow Teacher Training Program, and the original founder of Ananta Yoga Studio, she continues her yoga journey, currently concentrating on her studies in Reiki, Iyengar Yoga, Ayurveda, Pranic Healing and Yoga Therapy. Ana is a member of the IAYT (International Association of Yoga Therapists)
Anandaprema, which means "Blissful Divine Love", is the name given to Ana by her Guru. Ana is one of the disciples of Joan Suval and a frequent visitor to Ananda Ashram in Monroe, NY.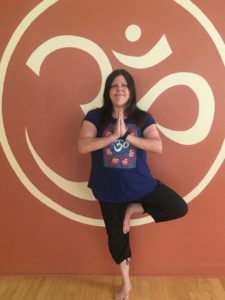 Elisa Amari-RYT200
"I am not striving for perfection, what I am striving for is stillness." Elisa has been a yoga practitioner since 2010, and with life's daily distractions, yoga inspires her to live mindfully. The feeling of being completely present and focused while on her mat, and the encouragement she had from her teachers kept Elisa coming back for more, and eventually led Elisa to deepen her practice and become a teacher. Elisa completed her 200RYT with Chakra Flow at Ananta Yoga. She is grateful for the wisdom that her teachers have shared with her and in turn, wants to be able to help and inspire others along the same path. Elisa believes yoga is for everyone no matter your shape or size, you absolutely do not have to be perfect, because nobody is, we are all the same.
"I've learned that people will forget what you said, people will forget what did, but people will never forget how you made them feel" – Maya Angelou